Juno Day and chefs Jordan Herigstad, Nick Brune and Rob Turner
Guests gathered in the cozy warmth of Quad Over 5th on February 15th to enjoy the soulful melodies of Juno Day and a delicious six course meal by chefs Nick Brune and Rob Turner from Eco Caters, and Jordan Herigstad, soon to be taking on a new challenge at Nolita Hall in Little Italy.
(Photos by Aaron Willcox Photography)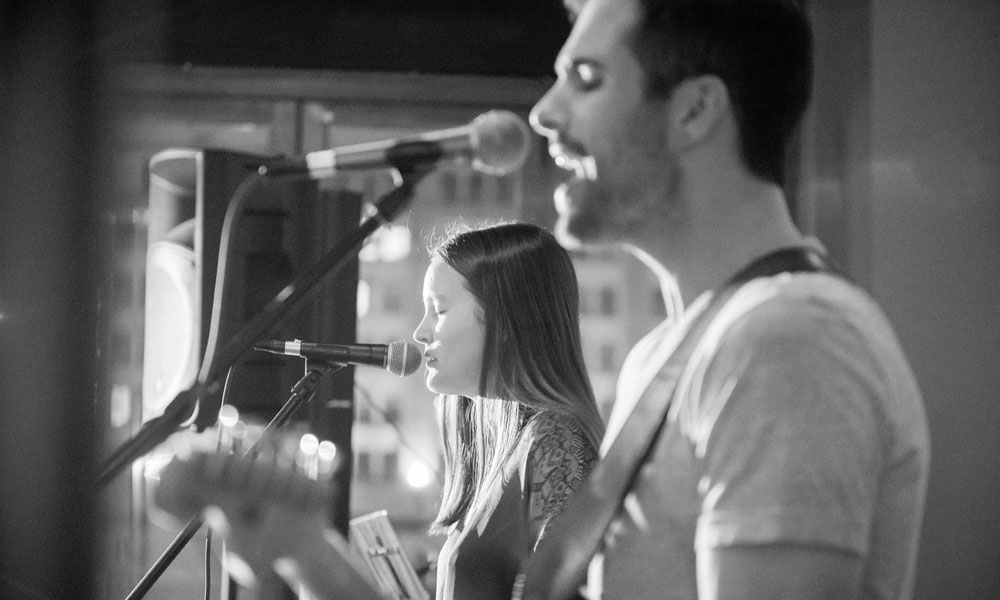 Next dinner date...
April 26, 2018: Join us for our spring fling as we return to Lot 8 where your tastebuds will be tantalized with a menu that fuses Mexican, Sicilian and Cajun cuisines. Chefs Accursio Lota from Solare Lounge and Sara Polcynski from Seasoned Plates return for their third time in the kitchen, joined by SoundBite staple, Eco Caters' Nick Brune, inspired by six original songs by local country maestro, Trevor McSpadden (played live on the night).